Clubblad Amsterdamse Sportvereniging VRA
---
How's That verschijnt tijdens het cricketseizoen wekelijks
---
VRA Ballenactie
De oproep in de HT van vorige week heeft de gesponsorde bal behoorlijk aan het rollen gebracht en daar zijn wij oprecht erg blij mee. Zeer veel dank aan diegenen die spontaan of na enige aanmoediging een of meer ballen hebben gesponsord voor de verschillende teams.
Tot nu toe zijn ballen gesponsord door:
JPh Korthals Altes 09/05 > VRA Dames – R&W
Wim de Groot 23/05 > VRA1 – Dosti
WVVW Wielerspel 30/05 > VRA1 – ACC
Claudine Hennis 06/06 > Dames - HilKamp
Jeroen SOS Mulder 07/06 > VRA2 - Groen Wit
Michiel Soeters 13/06 > VRA1 - QuickH
Birgit Viguurs 14/06 > VRA U9 - R&W
Birgit Viguurs 20/06 > VRA U12 - Bl'daal
Jente van der Heide 21/06 > VRA1 – Hermes
JPh Korthals Altes 27/06 > VRA ZAMI2 - HCC
Albert Spijker 05/07 > VRA2 – ACC2
Job van de Koppel 02/08 > ACC - VRA1
Job van de Koppel 09/08 > VRA1 in option
Noor Corpeleijn-Maessen 29/08 > ZAMI1
Mary Kappelle 29/08 > ZAMI2 - ZAMI1
Inmiddels komen er meer verzoeken binnen, dus we gaan de goede kant op. Onder de Zami's en VRA 2 wordt druk geronseld, prachtig. Beseft u nu dat u in het lijstje niet mag ontbreken, kijk dan hier hoe u kunt meedoen.
India Cricketdag 2015 op VRA, 20/06
Op zaterdag 20 juni a.s. organiseert Amsterdam InBusiness in nauwe samenwerking met de KNCB en VRA Cricket alweer de 6e editie van de zeer succesvolle India Cricketdag op onze prachtige velden in het Amsterdamse Bos.
Amsterdam InBusiness is een samenwerkingsverband van de gemeenten Amsterdam, Amstelveen, Almere en Haarlemmermeer dat zich ten doel stelt economische groei in de regio te bevorderen door investeringen van buitenlandse bedrijven te stimuleren en te faciliteren.
Dit heeft er mede toe geleid dat in de laatste 10 jaar opvallend veel Indiase bedrijven zich hebben gevestigd en met hen is een grote groep hoogopgeleide Indiase expats, veelal met hun familie, naar Nederland gekomen. In de regio Groot Amsterdam vormen zij met bijna 10.000 inmiddels de grootste populatie expats en leveren zij een belangrijke bijdrage aan de ontwikkeling van de regio.
Om iets terug te doen voor deze Indiase gemeenschap en ze een sportieve en gezellige dag te bezorgen is door de India Desk van Amsterdam InBusiness destijds het initiatief genomen om jaarlijks een India Cricketdag te organiseren. Op deze dag worden in toernooivorm korte, vaak spectaculaire cricketwedstrijden tegen elkaar gespeeld door het Indiase bedrijfsleven.
Dit jaar hebben zich 16 bedrijven ingeschreven die zich op kortgemaaide graswickets, zonder beschermende kleding, maar met een zachte bal met elkaar meten. Een Hollandse variant van het in Zuid-Azië populaire 'tape ball'. De toernooileiding is in goede handen van Gerard Inden met zijn welwillende KNCB Umpire corps.
Belangrijk onderdeel van deze dag is uiteraard de sociale component. Een van de hoogtepunten vormt traditioneel een uitgebreide Indiase lunch, waaraan ruim 400 man zich jaarlijks tegoed doen, verspreid over diverse tafels of gezellig met de families, zittend in het gras.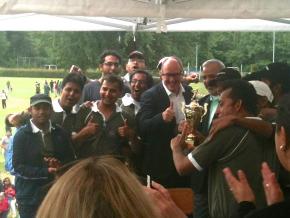 In de loop van de middag is er ruimte voor een VIP-Netwerkborrel op het terras, waarbij genodigden uit het Indiase en regionale bedrijfsleven van gedachten kunnen wisselen met mensen van de India Desk en lokale politici, waaronder dit jaar o.a. de Amstelveense burgemeester Mirjam van 't Veld. Tijdens deze borrel vindt ook de prijsuitreiking plaats aan de winnaars van de 6e editie van de India Cricketdag.
NB: Bent u in de buurt, kom dan beslist even cultuursnuiven bij dit exotische cricketevenement. Weet wel dat het clubhuis de gehele dag is afgehuurd door Amsterdam InBusiness en dat daar, anders dan normaal, geen gebruik kan worden gemaakt van bar of toilet.
Evenement: India Cricketdag 2015
Locatie: VRA Cricket
Aanvang: 09.00 uur
Slot: ca. 18.00
Programma deze week
Hieronder het complete programma van deze week. Raadpleeg voor de meest actuele agenda altijd de VRA-website. Aanvangstijden zijn onder voorbehoud. Op de speeldag zelf staat de veldindeling aangegeven op het bord bij de kleedkamers. Paul Polak is als groundsman te allen tijde verantwoordelijk voor definitieve toewijzing van de velden.
DO 11/06 Philips - Estec, 18.00 (VRA)
ZA 13/06 Ajax T20 - VRA Dames T20, 10.00 (away)
ZA 13/06 VRA 1 - Quick Hg 1, 11.00 (VRA)
ZA 13/06 Ajax 1 - VRA ZAMI 1, 13.00 (away)
ZA 13/06 Groen Geel - VRA ZAMI 2, 13.00 (away)
ZO 14/06 VRA U9 - Rood & Wit U9, 9.00 (VRA)
ZO 14/06 Rood & Wit U12 - VRA U12, 9.00 (away)
ZO 14/06 VRA U16 - Salland U16, 9.00 (VRA)
ZO 14/06 VOC 1 - VRA 1, 11.00 (away)
ZO 14/06 VRA 2 - Quick 1888, 12.00 (VRA)
ZO 14/06 VRA 3 - Groen & Wit 3, 13.00 (VRA)
ZO 14/06 VVV 3 - VRA 4, 13.00 (away)
ZO 14/06 VRA U16 - Salland U16, 13.00 (VRA)
DI 16/06 ICup: Nederland XI - Papua Nieuw Guinea, 11.00 (VRA)
WO 17/06 ICup: Nederland XI - Papua Nieuw Guinea, 11.00 (VRA)
WO 17/06 NCIA - Philips, 18.00 (away)
WO 17/06 ACC - VRA (Halfway Cup), 18.00 (away)
Programma volgende week
Hieronder het complete programma van de volgende week. Raadpleeg voor de meest actuele agenda altijd de VRA-website. Aanvangstijden onder voorbehoud.
DO 18/06 ICup: Nederland - Papua Nieuw Guinea, 11.00 (VRA)
VR 19/06 ICup: Nederland - Papua Nieuw Guinea, 11.00 (VRA)
ZA 20/06 Indiadag 2015, 9.00 (VRA)
ZA 20/06 VRA U9 - Bloemendaal1 U9 (at ACC), 9.00 (away)
ZA 20/06 VRA U12 - Bloemendaal U12 (at ACC), 9.00 (away)
ZA 20/06 Rood & Wit Zami 1 - VRA ZAMI 1, 13.00
ZA 20/06 HCC - VRA ZAMI 2, 13.00 (away)
ZO 21/06 VRA 1 - Hermes D.V.S. 1, 11.00 (VRA)
ZO 21/06 Salland CC 1 - VRA 2, 12.00 (away)
ZO 21/06 Rood & Wit 2 - VRA 3, 13.00 (away)
ZO 21/06 VRA 4 - Kikkers 2, 13.00 (VRA)
WO 24/06 WCLC: Nederland - Papua Nieuw Guinea, 11.00 (VRA)
WO 24/06 Rood & Wit - VRA, 18.00 (away)
Match report VRA 1 vs Excelsior '20, 06/06
VRA 188 ao - Excelsior 189 v 5 in 44.3
It is Saturday the 6th of June. VRA 1 are playing against Excelsior away. As like every away trip we get a van and drove off to Schiedam at 9 o'clock in the morning. We got to the ground around 10 o clock in the morning. It was a beautiful day for cricket and the field and pitch were looking good as well. An ideal day for cricket!
After losing the toss, we were send in to bat by the opposition. BJ and Sachin were opening the batting, like they have been doing for the last couple of weeks. BJ was facing first ball, and got a great nutt that send him back straight away. Then came in Emile. Emile is the guy in form for the first team this year, and you could see that from ball one. He made a solid impression and was punishing every bad ball that Excelsior bowled to him. He made batting look so easy and after ten overs we were 1-60. After the worst possible start we were now right on top. Emile raced to 50, and had a good partnership of 87 with Sachin, before Sachin got out for 23.
Then came in Peter, who didn't trouble the scorers as he went out for a duck. The next man in was Eric, he always looks good (on and off the field), hoping he could steady the ship again and rebuilt the innings. But this was in vain. Eric hit a ball straight to mid-on being out caught for 1. Emile wasn't scoring as quick as he did during the powerplay, but didn't look like he was getting out. No one really got going, and could help Emile get us to a good total.
Ewoud de man came in at 8, and was the only one who showed some resistance with a nice 20 including a beautiful straight six over the bowlers head. At that time Emile was in his nervous nineties, which he thought lasted for ever. But finally got to his maiden topklasse century! An innings which showed character and some beautiful stroke play. Unfortunately Emile missed a high full toss to be giving out LBW for 110. After that Sohail Batty came in and tried to get some extra runs on the board with Amil Prasad, but they didn't get the total further than 188.
After a very nice lunch (as always) at Excelsior our team was ready to go. Quirijn Gunning was opening the bowling with BJ Barnett. Quirijn who bowled the first over did not look like the bowler he had been the weeks before. He got hit to all parts of the ground. At the other end BJ was doing a great job for the team. The batsman were struggling to get him away. He was also the first VRA bowler to get a wicket. He broke the opening partnership after 14 overs. After this Sohail was bowling good at the other end getting the second opener out not to long after. Now the two coaches off Excelsior were in and we knew these were the big wickets that we wanted! A great ball from Sohail trapped the coach in front but wasn't given out by the umpire. After this their coaches got them into a good position until Pete brought himself back on and getting the big wicket of Ross.
After this the team had the feeling we were back in the game. Not to long after the wicket of their coach, Sohail got another wicket! And this brought out their captain Tom Heggelman, who is a guy that can score some runs. Pete still bowling at the other end got him out for a duck, to put us right back in the game. One of their coaches was still in and we knew his wicket was key. If we could get him out we knew the youngsters of Exelsior would probably collapse under pressure. Unfortunately we couldn't get their coach out and Rens van Troost batted nicely at the other end and going past our score of 188 in the 44th over with 5 wickets in hand. So that was that, another loss for VRA 1. We promise to keep working hard and to bounce back next week!
Go Fluffers!
Quirijn Gunning
Match Report VRA 2 vs Groen & Wit, 07/06
Groen&Wit 188 ao - VRA 2 179 ao
The task was to follow up on an unbeaten three game streak, as the confidence was high among the boys. A rare beautiful and sunny Dutch afternoon was little indication to the thriller of finish the match was about to witness.
Our boys began warming up with what seemed like dancing around in circles moves orchestrated by Adeel, who was captaining the side instead of our usual skipper, Ewoud. Having lost the toss, we were assigned the task of bowling first. The G&W openers were able to muster a good start as they held the ship steady until the 14th over. Immediately after the first drinks break, Hassan's fiery first over disturbed the stumps of the lefty opener – a much needed breakthrough! This was a start of a much better second session that saw some brilliant bowling by Jeroen and Hassan while Adeel kept things in check from his end.
The final session began at a score of 111/3 from 26 overs. We were looking to bite down the batting order as the scoring had dried up in the previous session. However, the good old habit of misjudging catches prevailed again despite chances were being created by our bowlers. Poor fielding probably cost us about 30 odd runs as they managed to push the score to 188/9 from 40. Pick of the bowlers were Jeroen, 8-27-3 and Hassan 7-30-3, while Piotr, Adeel and Bilal grabbed a wicket each.
188 from 40 was a very gettable target, especially with our fairly stretched batting line-up. Openers Tommy P. and Jeroen both got off the mark with cracking fours, but two wickets fell in quick succession as we found ourselves at 32/2 in the eighth. Matthew and Tommy P. continued rebuilding as Tommy continued to toy with the bowlers until he fell for a deceptive flight from the G&W's leggie, having compiled a handy 40. Then after, we lost two more quick wickets. Matthew who was looking steady at 17 got his stumps rattled as he went for a strong drive while we faced a worrisome score of 71/6. There was then a 34 run partnership consisting of Hassan's quick 19 and sensible strike rotation from Pepijn. As Hassan was caught at mid-off, Piotr walked in to deliver his services in the form of an exciting cameo of 24 runs including 4 fours. 45 needed from 42 balls!
We are also thankful to G&W for dropping 3 lollipop catches during this crucial stage. While Pepijn picked up the scoring placing the ball beautifully in the gaps, our youngster Salman joins in. Salman showed great calmness and started knocking singles right away giving the strike back to well set Pepijn. Unfortunately, in pursuit of a monster shot Pepijn found himself stumped to the same leggie for a well-fought 40. 165-9, this is going down to the wire. Our last man, Dilip is at the crease. Very soon, Salman cracks a classic cover drive for four. The fielders were definitely under pressure and so were the last pair of batters. But can they win it for us?
It was a thrilling finish but we came short by 9 runs, tough luck. Next up, we play Quick 1888 at home and we will bounce back!
Ashish Tapa
Match report VRA 4 vs Zeemacht, 07/06
Third match 2015 Cricket season, brilliant sunshine, a very good outfield, a good toss to lose, outstanding team effort and a bad decision.
Zeemacht vs VRA4. Tender legs vs ripen legs. Prior to this match we had a glimpse of Zeemacht batting prowess on 31st May when the match was called off. Silva and Kokilan were making merry then. Now 7th June is another new day. Having won the toss the opponents put VRA4 to bat, which with the confession of Sud that he was also planning to do the same. It was a good toss to lose. The team composition was similar except for one change with KD, had to sit out because of ligament tear. (We did give him an unsolicited advice on involvement vs commitment, omelette vs hamburger).
VRA4 to bat first, start time was 11 AM. Reporting time was 10 AM. Even if you extend it with Indian standard time, everybody should have been there by 10:30 at east for some warm up and throw downs. One of the player was stuck in Amsterdam Rai waiting for pick up service. 10:59 Avinash arrives to pick Giri who confessed that it was okay to be late rather than not to show up at all. Giri will easily get lost. His direction sense is astounding. While Giri and Avinash were still in the car, Viju and Lakki strapped up and were ready to fire. Both have adequate gun powder to light up the sky. Avinash and Giri arrived at 11:12 to the ground. I think we should be able to do better. Better discipline to be exhibited (Learnings ..).
Viju and Lakki are not contrasting players. They are equally aggressive players. There is only one distinction: Lakki has a discipline to be quite for 2 or 3 overs but Vijay wants to get a crack from the start. If he is quite for the first over then be sure that Sud is there in for umpiring. Else he goes with a job with a bat in his hand. This time around since Giri and Avinash were late Sud was contemplating going one down. So Viju was out of control. We could call it ambitious shot but probably I would have also done same :-( . He was out and I entered arrived to the crease. I was fishing initially at Kokilans bowling. Clearly Lakki was screaming at his top of voice... No Giri No!
Then Lakki started the carnage. We both started pelting around the park. Why shouldn't you, when you have the line up... Khaled, Sud, Mr. Dependable, Shady, Avinash, Niksy, Awais and Ram. You have a strong minded people to raise up to the occasion, it gives top order to play more freely. Lakki 9/10 times would have put that full toss right across the park but this was 10th time which found a fielder in the deep mid wicket. The previous ball had a single on cards and Giri was clearly out of mind for not taking that single. We were on fire we got to 50 in no time and we were 84 at that time in 12th over. We forced Silva (their one of the good bowler) out the attack. We were in rampage mood. They changed the bowling and that didn't work as well, first change gave away 12 runs in the over. It was a great partnership but it had to end with the catch.
Sud came in and he was charting out this 12 ball theory and hit a beautiful four on the ground shot. As it was just getting in to shape for a grand total, we lost Sud, the keeper took a very sharp catch. This Zeemacht team were very sharp in the team. Their throws from deep square leg to bowlers end came like a bullet and to the stumps. Very young and showed lot of energy. Very good team. After Sud, Khaled came in. If Giri can score 74, Khaled has the potential to score 200. Khaled had scored 55 in the previous match and he was playing well. Probably he was a bit not sure footed. For the ball he got out, I am sure he could have played 3 to 4 shots in the park. But this time it took an inside edge and disturbed the timber. Now Shady was in, after seeing him in the nets there is a kind of bias in me that this guy will do reserve flick on the first ball. He was classy with brilliant wrist work.
Picture this! A medium pacer bowler lining his delivery on off and middle stump. He flicked it to fine leg four. He needs to shout for the running between the wickets. Giri had edged and back in the pavilion. We were 147 /5 at 23rd over. Mr. Dependable came in and just as he was settling in his grove, he was run out. Niksy came in, again run out. Now we need somebody to raise to the occasion and Shady and Avinash were in the crease slowly moving the score. We needed 240+ score for sure. Shady got out and the Awais came in. He made a quick fire 28 with at least 12 to 15 runs on the last over pushing the total to 247 in 40 overs. Ram was with pads but did not bat.
Clearly 247 was chase-able. Especially after seeing their batting display for 20 overs previous weekend. They started off okay. Ram's first over was 1 run that too with a wide. Awais started spreeing the ball for couple of wides. But no big shots from the bat yet. The lefthander from Zeemacht was moving forward and across for the drives. The first blow was from Ram, ball pitching outside leg and cracking the leg stump. We drew the first blood. His opening partner was trying to play cut for every ball, the ball from Awais had the nip and moved in. Gone, another timber cracking. This brought two fresh legs to the crease. Silva and Kokilan. Both capable of performing big feats for the occasion. Awais was hit for two sixes on a called off match by Silva. This time around Silva was also in an agressive mode. He hit two successive fours of Ram and Awais took the challenge. Timber cracked, this was indeed Awais personal avenge, he wanted his wicket.
We saw they were introduced to defeat already. Kokilan was another biggie we needed to remove. Kokilan played a very rash shot and the ball was clearly on it way to the orbit. Mr.Dependable was underneath it and he took a brilliant high catch, with sun on its line of drift the catch wasn't going to be easy, he put body, mind and soul. He knew if he had dropped that catch everybody would have pounced on him even though Mr.Captain was clear in the field that we should not harp for a catch drop (probably he knew that he (Sud) would drop one :-) ). We call him Mr.Dependable for a reason. With Kokilan back in the camp... They were crippled with 48/4... 200 more runs with 6 wickets... hmm!! They started sensing they are on a losing battle. They went on aggressively and Shady took a brilliant catch. Awais had 4 scalps already.
This brought in another leftie to the crease. He was a good batsman esp when you give him a over pitched delivery. One ball from Niksy was over pitched and hit very hard and unfortunately it came to me and fortunately it found a spot in my body which had least pain and I was honored of stopping a sure four. This guy was hitting hard and made their team's highest score. Awais was given to complete his spell and Sud had back of mind. Please get his wicket. Timber cracked again. Clearly Awais was the Man of the Match inspite of other contenders. He made 28 valuable runs which took the team to the formidable total and gave all the vital break through and made the contest no contest. Avinash what a great spinner. He sets up the batsmen very well. Adjusts the line and length and making the batsman play the way he wants him to play. Clear field placing and reading the batsman's mind. Awesome... he cleared the way for quick victory... 3 wickets to his cap.
We clearly out played and out classed the visiting team on that day. Govind Dhami helped us by fielding in for Lakki who fell ill. His energy was wonderful. Epitome of team spirit. It was good to lose the toss and it was a bad decision to put us to bat. If I had missed somebody in the summary it was only my memory which has let me down and not their contribution for the win.
Venkata Giri Pattabi (Giri)
Ingezonden: Het is weer leuk op VRA!
Dames en heren,
Dat we de afgelopen Jaren als club in zwaar weer verkeerden dat hoef ik u niet te vertellen, daar heeft u waarschijnlijk genoeg van meegekregen. Financiële malaise, sportieve prestaties die soms achterbleven bij verwachtingen en het af en toe meer over elkaar praten dan met elkaar leidden bij tijd en wijle tot een -laten we zeggen- licht verminderde sfeer op de club. Hoe plezierig is het dan ook dat ik, en menig ander met mij, kan vaststellen dat het dit seizoen weer leuk is op VRA!
Gisteren was voor de tweede maal het Wicket Cricket Fest en er werd door een bonte verzameling goed geklede dames en heren tot in de late uurtjes gedanst, na een prachtige dag vol competitief en recreatief cricket. Zelfs een reporter van de Telegraaf en een filmploeg waren aanwezig om dit sportief gezellige hoogtepunt vast te leggen. Maar dit is niet het enige dat momenteel goed gaat en de clubspirit een stevige boost geeft. Een kleine greep van zeer verschillende 'leuke dingen' op VRA, waarbij aangetekend wordt dat ik maar een beperkt zicht heb op de clubactiviteiten, dus als ik iets vergeet, en dat zal ik, mea culpa.
Ten eerste smaakte mij het genoegen om de seizoensopener voor de Zami's te mogen organiseren. Acht teams van enthousiaste cricketers op het balkon is gewoon leuk, vooral als er bier en BBQ bij komt en dat was het geval. De dames doen ook goed mee: een goed bezochte Ladies Cricket Day, een prachtige kalender met alle (media) aandacht die zij verdiende en goed prestaties op het sportieve vlak; zij staan in de bovenste regionen van hun competitie.
Een heel ander iets dat leuk is, is de manier waarop het jeugdcricket weer wat vorm wordt gegeven. Ik zie twee geëngageerde heren (Hintzen en Prenen) die het cricket voor de allerjongsten opzetten, en daarmee de kids de liefde voor het spel bijbrengen. Ik zie Mitch Lees die de jeugd op donderdag op een motiverende manier onder zijn hoede neemt en ik zie betrokken ouders, die het voor hun kids mogelijk maken om te genieten van dit mooie spel. Ik zie een Eerste team, dat het goed met elkaar kan vinden en waar sfeer en commitment in ieder geval vanaf de zijlijn een stuk beter lijken dan de vorige jaren. Ik zie dat mensen weer willen. Er komt nog dagelijks nieuwe aanwas die zich onmiddelijk thuis voelt op de club. Ik zie dat Paul Polak het terras regelmatig vol krijgt voor borrels en dergelijke en ik zie hem soms zelfs glimlachen als hij een mooi stuk bief omdraait op de BBQ.
Natuurlijk is het feit dat het weer leuk is pas een begin. De opnieuw gevonde sprit zal in sommige teams nog moeten worden omgezet in sportieve prestaties. Maar daarvoor legt deze spirit wel degelijk de basis. Als men zich thuis voelt in zijn team en op zijn club, dan is er ook meer wil om met elkaar te knokken voor een goed resultaat op het veld.
Dames en heren, laten we zo doorgaan. Laten we blijven bouwen aan de mooie club die VRA is. Voor degenen die nog niet zo betrokken zijn bij het gebeuren: ook u wordt van harte uitgenodigd om deel te nemen. Als organisator van iets leuks, als vrijwilliger of gewoon door deel te nemen aan datgene wat anderen reeds voor u hebben georganiseerd. Want laten we wel wezen; VRA is niet alleen groot geworden voor cricketers, maar vooral ook door cricketers.
Ik heb gezegd,
Uw aller capitano Zami 1
Mijndert (mind head) van der Spek
Boekpresentatie Harry Oltheten
Binnenkort verschijnt bij uitgeverij Dulce et Decorum het nieuwe boek van ons gewaardeerde lid Harry Oltheten, genaamd 'Houd je adem in… en andere verhalen'.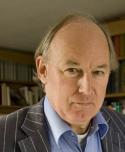 Harry Oltheten (1946) debuteerde in 1997 met Georganiseerd luieren en andere cricketverhalen. Hij vertaalde de dagboeken van W.N.P. Barbellion, William Soutar en Keith Vaughan en de laatste jaren vooral werk van belangrijke auteurs over de Eerste Wereldoorlog als William March, Thomas Boyd, E.E. Cummings en Fritz von Unruh. In 2007 verscheen zijn fictiedebuut De Krays en andere verhalen dat werd gevolgd door de romans Wit licht (2008), Dauw (2009) en Mul ijs (2010). Wit licht werd genomineerd voor de Academica Debutanten prijs en Mul IJs voor de Halewijnprijs. In 2013 verscheen Schier en andere verhalen.
Behalve andere genodigden zijn ook VRA-leden en liefhebbers van goedgeschreven verhalen door Harry van harte uitgenodigd bij de feestelijke presentatie ervan aanwezig te zijn:
Locatie: clubhuis VRA
Datum: vrijdag 19 juni
Aanvang: 17.30
De flaptekst van Houd je adem in…en andere verhalen verraadt het volgende:
Een late debutant die koortsachtig en licht wanhopig wacht op recensies die maar niet komen willen, een jonge gymnasiast die geobsedeerd wordt door het lot van een man in een Amerikaanse dodencel, een vriendschap die, ofschoon bedoeld voor het leven, abrupt eindigt in narigheid.
Zomaar wat onderwerpen in deze nieuwe verhalen van Harry Oltheten die eerder van zijn fascinatie voor de korte baan blijk gaf in 'De Krays en andere verhalen' en 'Schier en andere verhalen'. Olthetens helden roken veel en hebben een glas snel bij de hand. Ze incasseren de opdoffers die het leven voor hen in petto heeft met opgeheven hoofd en vervolgen manmoedig hun pad daarbij geholpen door flinke doses relativeringsvermogen en humor. En niet zelden gloort er op een onverwacht moment licht aan de horizon dat hun leven weer van een broodnodige glans voorziet.
En nóg een boek!
FFOP CC komt met lustrumboek!
Of eind dit jaar of begin volgend, zal de Fellowship of Fairly Odd Places CC haar, in het Nederlands geschreven en in hard cover uitvoering, lustrumboek uitgeven.
Op 1 juni dit jaar hebben de Ffoppers hun tienjarig jubileum kunnen vieren. Om dit extra te markeren zal er dus een boek verschijnen. Logisterwijs is de titel "10 Not Out".
Het zal gedrukt worden als een eenmalige en individueel genummerde uitgave van ongeveer 120 pagina's en met een flink aantal kleurenfoto's. Het voorwoord is van Erik van Muiswinkel.
De prijs zal zo rond de 25 euro komen te liggen. Dit is exclusief verzending.
Vanzelfsprekend verhaalt het boek de waanzinnige historie van FFOP CC van 2005 tot heden. Het geeft een uniek beeld van de wijze waarop FFOP CC voor elkaar kreeg om op de verschillende "rare" plekken en tegen bijzondere tegenstanders te spelen, en daardoor een stevige mondiale bekendheid heeft gekregen.
Zo is daar de eerste wedstrijd in de historie van onze sport die zich simultaan in twee landen afspeelde. Ook eerste wedstrijd ooit gespeeld door het Vaticaan. Het beschrijft ook hoe FFOP CC cricket permanent introduceerde in Andorra. Dan zijn daar nog de wedstrijden op Madeira, op Simonszand, landgoed Zypendaal (herintroductie van Country House cricket in Nederland), in de achtertuin van de Britse koningin, Helgoland en die tegen het nationale team van IJsland.
Mocht u geïnteresseerd zijn dit unieke boek (dat nu reeds een potentieel 'collector's item' is) aan te schaffen, stuur dan een mail naar: ffop.cc@live.nl Gegeven de zeer beperkte oplage geldt: wie het eerst komt, het eerst maalt.
Wanneer het boek gereed is, zal vervolgens contact worden opgenomen en de precieze prijs en het FFOP CC bankrekeningnummer bekend worden gesteld. U zal dan tevens worden uitgenodigd uw postadres door te geven.
Met opgewekte groet,
Bestuur FFOP CC
VRA Cricket Tour to Isle of Wight, 17-24 July
De VRA-senioren gaan weer op tour deze zomer! Een altijd heuglijke cricketreis, ditmaal naar het zonnige kanaaleiland Wight. VRA-reisagent Floris Kappelle is er wederom in geslaagd een uniek programma in elkaar te draaien met cricket, huisvesting en entertainment op gepast niveau. Een fotografisch voorproefje plus oproep van Floris om je aan te sluiten bij het selecte reisgezelschap. Niet alleen voor Zami's! Meldt je bij Floris nu het nog kan.
Mee op Tour? Contact floris.kappelle@xs4all.nl
Join us on Cricket Tour to The Isle of Wight… 17-24 July… 6 games and a lot of fun.
Call Floris 0614119584


Captains borrel op Northcourt House, de zomerresidentie van VRA waar het VRA-Touring Team van 17 tot 24 juli zal verblijven.
VRA jeugd is booming!
De trouwe lezer is het misschien opgevallen dat de jeugd meer van zich laat horen dit seizoen. Dat komt niet in de minste plaats door het energieke duo Hintzen & Prenen dat als nieuwe Jeugdcommissie dusdanig voortvarend te werk is gegaan, dat enthousiast gemaakte ouders en kinderen in de rij staan voor de witte hekken van ons complex. Oké, misschien wat overdreven, maar het gaat écht goed met de VRA-jeugd. We stellen de teams, die inmiddels vastere vorm hebben gekregen, graag aan u voor:
VRA U7 Mini Circus
Rens Abspoel, Tessel Abspoel, Josie Bakker, Morres Bakker, Alicia Gimblett, Daniel Gimblett, Hanne Mulder, Mats Nesbit, David Prenen, Raya Prenen, Tex Prenen, Cato Rijnberg, Edward Thomas, Oscar Trevethan, Aristotelis Toulantas, Dijntje Woutman​ en vele nieuwsgierige vriendjes en vriendinnetjes
VRA U9
Ollie Doyle, Zoe Doyle, Joshua Jones, Doeschka Kessler, Isabel Kessler, Kristopher Lal, Laila Meerman, Constantine Toulantas, Will Verden, Louis Verdonck
VRA U12
Trinabh Banerjee, Rishabh Banerjee, Gwendolyn Bloemen, Prem Chatterjee, Jebbe de Vries, Maarten Holsbrink, Sebastian Kessler, Aryan Kumar, Udit Nashier, Philip Storm, Kay Verdonck, Julius Verdonck
VRA U16
Ashir Abid, Naweed Ahmed, Lancelot Bloemen, Oliver Bloemen, Thomas Debaig, Debrub Dasgupta, Milo Fordham, Samuel Freeman, Omer Hasan, Adil Islam, Arvinda Kanhai, Zamaan Khan, Salman Mirza, Mehrdad Mughal, Alec Pulver, Sameer Rizwan, Tariq Totakheel, Vikramjit Singh, Baljot Singh, Jagjot Singh, Victor Storm
Fotoverslag VRA U9, 07/06
Another win for our U9's in a very tight game!
Was een spannende wedstrijd. Tot aan onze laatste batsman -lees; meisje- toe. Zeer gering verschil in het voordeel van ACC totdat de beurt was aan onze laatste batsmen. Gewonnen!
Ziehier een foto van de line up na de wedstrijd. Een traditie die wij op instigatie van onze Aussies in ere herstellen.
Mick Verden/Karl Kessler
Munaf's Tips for Youngsters
Bowling
The fundamentals of a good bowling action are:
a. A correct grip
b. A smooth and economical run-up
c. An easy, rhythmical and well balanced delivery, making full use of height and body.
d. A deliberate and fluent follow-through.
e. The grip: For all types of bowling it is essential that the ball should be held in the fingers and not in the palm of the hand.
f. The run-up: the bowler should have a clear idea before he starts his run-up, what he intends to bowl. During the run-up he should watch the batsman and then concentrate on the line and length of the intended delivery or alternatively on the spot where he intends to pitch the ball. This may also help him to keep his head still.
g. The object of run-up is to bring the bowler to the bowling crease completely balanced and with the momentum necessary to bowl and keep on bowling, at his normal designed pace.
h. Its length should be the minimum necessary to provide this momentum. It should be smooth, rhythmical without hops or change of steps.
i. The aim of the bowler whether he is fast, medium or slow, is to defeat the batsman opposed to him.
j. The bowler must constantly remind himself that the initiative lies with him and that he must do everything he can to retain it.
k. He must be able to command accuracy in length and direction.
Mohammad Munaf
Specialist trainer VRA Youth