Clubblad Amsterdamse Sportvereniging VRA
---
How's That verschijnt tijdens het cricketseizoen wekelijks
---
Redactioneel - Toeval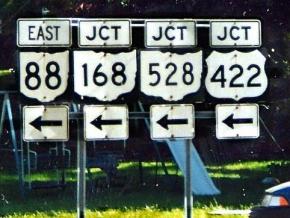 Het plaatsje Cricket, North Carolina, heeft een bevolking van 1855. Hetzelfde jaar als waarin John Wisden (u weet wel, van die almanak) leading batsman was bij Sussex met 422 runs. Terwijl buslijn 422 u brengt van St. Albans nabij Londen, naar Edgbaston Cricket Ground. Wie kent het niet! St. Albans CC in Nieuw Zeeland, daarentegen, speelt zijn thuiswedstrijden hoofdzakelijk op de Hagley Oval, waar ooit de allereerste wedstrijd werd gespeeld tussen Canterbury en Otago.
Otago speelt zelf dan weer in Dunedin, waar Peter Borrens nichtje Rach woont (ken ik op Facebook, lang verhaal). Terwijl Pete zélf nog voor Canterbury U19's speelde voordat hij naar VRA kwam. VRA, waar good ol' Pete op 4 juli 2006 zelfs zijn ODI debut maakte voor Nederland in een wedstrijd tegen Sri Lanka. Een wedstrijd waarin het record voor meeste runs in een ODI werd gevestigd met maar liefst 443! Voor Sri Lanka, welteverstaan.
En allemaal omdat groundsman Paul Polak zijn gewicht in gras waard is. Wat niet weg neemt dat op the 4th of July 2006, ofwel Onafhankelijkheidsdag, buslijn 443 van Wilkesboro naar Bristol nog door het plaatsje Cricket, North Carolina, liep. Toeval? Ik denk het niet.
Redacteur van de Week
Roderick van Ravenhorst
Storage cricketbags
Vriendelijk doch dringend verzoek van het Bestuur aan alle spelers om cricketbags en andere tassen NIET achter te laten in de het rek dat voor de spelers van het Eerste is bestemd. Hiermee bedoelen we het tassenrek in het halletje bij de grote kleedkamer 1. Dit rek is uitsluitend bestemd voor spelers van VRA 1. Onbekende tassen zullen voortaan worden verwijderd. Wil je toch je tas 'veilig' op de club achterlaten, probeer dan iets te regelen met Paul Polak. Veel succes!
Urgent request from the Board: please don't leave your cricket bags in the storage in the hall, next to the large dressing room no. 1. This is exclusively meant for players of VRA 1. Unlabeled bags will be removed. In case you need to leave your bag at the club, please ask Paul Polak.
VRA in de media
Amstelveens Nieuwsblad: BLOEDSTOLLENDE EINDE BIJ ACC - DOSTI Door Ruud Ackermann
AMSTELVEEN. De cricketers van ACC maken er een gewoonte van om hun wedstrijden een uiterst spannend slot te geven. Tegen kampioenskandidaat Dosti werden de punten gedeeld (tie). VRA won met 31 runs tegen het Rotterdamse VOC.
Een gelijkspel komt bij cricket slechts zeer zelden voor. Zaterdag scoorden zowel Dosti als ACC 221 runs en kregen beiden één wedstrijdpunt. Van de beschikbare 300 ballen gebruikte ACC er 297 en sloeg Dosti daarna op de 300ste bal de gelijkmakende run. Het talrijke publiek genoot. De Amstelveense runs kwamen vooral van het bat van Graeme van Buuren, die in het zicht van de 100 sneuvelde op 91. Usman Malik (24) en Heino Kuhn 28) leverden nuttige bijdragen. Het aantrekkelijkste deel van de wedstrijd moest toen nog komen.
Een uiterst gemotiveerd ACC heeft geknokt voor wat het waard was en de winst en verlieskansen wisselden elkaar urenlang af. Met name Sikander Zulfiqar werd alle kanten opgeslagen. Veteraan Ahmed Zulfiqar Sr. bowlde het maximaal toegestane aantal ballen, nam geen wickets maar gaf slechts 22 runs weg. Rehan Younis was met 5 wickets voor 32 runs de succesvolste bowler. Met nog 24 ballen te gaan moesten de Amsterdammers nog slechts 19 runs maken. Er vielen toen snel achter elkaar drie wickets maar onder hoogspanning sloeg de op één na laatste Dosti batsman op de laatste bal van de wedstrijd de gelijkmakende run. Het werd weer pijnlijk duidelijk dat het werpen het zwakke punt is bij onze plaatsgenoten. Ook de 20 onrechtmatig geworpen ballen zijn er te veel. Het fielden was prima, er werd geen vang gemist.
VRA ging in Rotterdam eerst batten tegen VOC en kwam tot 216 runs. Voor het eerst dit seizoen kwam Eric Szwarczynski tot een forse score (76). Ben Cooper (36) en Peter Borren (24) deden een flinke duit in het zakje. In 45 overs werden daarna alle Rotterdammers naar de kant verwezen. Zij kwamen niet verder dan 185 runs en blijven zodoende met ACC de ranglijst sluiten. Met 3 wickets was Vinoo Tewarie de beste werper terwijl Matthijs Luten in zijn 60 ballen slechts 37 runs toeliet.
Op Hemelvaartsdag werd bij de wedstrijd VRA – ACC wegens de regen geen bal gebowld en deze zal dus opnieuw worden vastgesteld.
De stand: 1. Dosti 5-9, 2. QuickHaag 5-8, 3. Excelsior'20 5-6, 4. VRA 4-4, 5. HCC 5-4, 6. HDVS 5-4, 7. VOC 5-2, 8. ACC 4-1.
VRA 1 vs ACC, Hemelvaart of rondvaart?
Afgelopen donderdag, Hemelvaartsdag 2014 stond in het teken van de derby tegen ACC. Een prachtige dag voor zo'n pot, ware het niet dat de dagen ervoor en ook de donderdag nog zo verschrikkelijk nat verliepen dat ons hoofdveld onbespeelbaar was. De hemelsluizen hadden zich zodanig geopend, dat een rondvaart eerder tot de mogelijkheden leek te behoren dan een wedstrijd.
Gelukkig was een alerte supporter nog juist in staat op de gevoelige plaat vast te leggen hoe de umpire van dienst de stumps trok en de teams in reddingssloepen werden afgevoerd naar het koude, maar drogere Dosti.

VOC vs VRA 1
Saturday May 31st - VRA 1 wins by 31 runs.
Having lost two of the first three Topklasse games, the VRA Fluffers needed a win travelling to VOC in Rotterdam. On arrival, the entire team was disappointed to learn we were not playing on grass that day due to a wet field. After winning the toss, Pete selected to bat first with Ben and Ashan to open the batting.
Ben got off to his usual start, smashing the opening bowlers for six boundaries before he mishit one to mid on , departing for 36 runs. Coming in at three, Vinoo was caught behind first ball. This left us at 39-2 after 6. Ashan and Eric batted on nicely though to put on another forty before Ashan was bowled off a dipping delivery for 8 runs. Pete, scoring 24, came in to hit a few nice boundaries against the VOC spinners before getting a top edge to a similar shot. At 107-4 after 23 overs, some longer partnerships were needed. Quirijn (21) and Emile (28) batted intelligently with Eric to put on valuable runs lifting the score to 202-6 after 42 overs. Unfortunately, Eric departed soon after for an excellent 76 runs and the remaining batsman could only put on an additional 14 runs: Luten(2), Leon (7) and Victor(2). The VRA Fluffers were all out for 216 after 47 overs.
Although we could have got more runs, we felt confident defending a total of 216. Sohail and Luten were to open the bowling. Both started off bowling in good areas and swinging the ball around. Luten was the first to strike, nicking off the opening batsman to Ashan, who took a low diving catch. Shortly after, Sohail (9-23-1) did the same at the other end. The score was 46-2 after 13 overs. Luten took another wicket thanks to a good catch by Quirijn at backward point and finished his 10 overs on the trot, with figures of: 10-37-2. Vinoo then started his spell from the other and took the vital wicket of the VOC coach Amol Muzumdar to another solid catch from Quirijn. After which he trapped another batsman LBW, leaving VOC at 116-6 after 32 overs. Ex-VRA player Atse Buurman caused us a scare by scoring a quick 50, but was run out by Luten for 52. VOC was then 167-7 after 39, but with two wickets from Leon (8-29-2) with catches from Luten and Emile and one wicket from Ben (1.5-17-1) with another catch from Quirijn, the game was over with VOC 185 all out.
Please, all come support us on Saturday 7th of June, when we play at home against Quick starting at 11.00!
Leon Turmaine
Ajax vs VRA 2
Thursday 29th May 2014 - VRA 2 wins!
An over casted day with light rain and no chance of sunshine was not looking great when we arrived at the Ajax ground in Leiden. The scheduled start time was 11:00 but because of light rain and wet field and pitch the start was delayed by almost 3 hours. Finally when the team of Ajax put all effort to dry the field and make the pitch clean we had a game of 32 overs started. We won the toss and elected to field first to see what the pitch was going to do. Just before the start of the game Hassan Alvi got injured on his left eye as a tennis ball hit him during catching practice. We started the game with 10 players in the field.
The openers of Ajax started aggressively and hitted a couple of boundaries and sixes. After reaching a opening partnership of 50 runs they lost their first wicket, taken by Suresh Mahendram. But their opening batsman who already made 50 runs was still at the crease and hitted another couple of boundries before he got caught by Hassan Alvi at third man on Suresh Mahendram's bowling. After a bowling change Hassan Alvi came in to bowl and took 3 quick wickets. The boundries were still coming and we needed a breakthrough again. Meanwhile Piotr Pasierowski and Khan Waziri were bowling and took another 3 wickets. After 32 overs batting Ajax managed to make 198 runs with 8 wickets down. Just before lunch the rain was coming down again and the covers brought back to the pitch. The umpires decided to reduce the match with 3 overs so the target to win for VRA II was 188 runs in 29 overs.
Hassan Alvi and Khalid Sherzad opened the batting. In the 2nd over Hassan Alvi got bowled on 1 run. Jeroen Mulder came in to bat and was looking good but because of miscommunication and calling between wickets Jeroen Mulder got run out. We lost 2 quick wickets and still had a long way to go. Mark Gray came in and got LBW on 0 runs. VRA II was 20/5 after 10 overs. We needed another 168 runs in just 19 overs. Ewoud de Man came in and was playing carefully and sensible cricket. After checking the field and reading the bowlers Ewoud started to hit a couple of boundries and sixes, which were really needed to get our runrate, increased. Rachit Agarwal (c) and Ewoud de Man made a good partnership and were heading according to the required run rate. Rachit Agarwal (c) hitted some brilliant boundaries and was really looking good. Unfortunately he was caught and bowled by one of the spinners of Ajax. Rachit Agarwal made a brilliant 34 runs.
We were making the runs required per over but the wickets were falling which was not good. Ewoud de Man was still at the crease and joined by Bilal Ahmed. Ewoud de Man and Bilal Ahmed made a crucial partnership of 50 runs. Bilal Ahmed was looking very strong after hitting a couple of sixes out of the ground. Also Ewoud de Man was still taking the runs. We got the momentum going but than the wicket of Bilal Ahmed was gone. We needed about 34 runs in 3 overs and Ewoud de Man was joined by Suresh Mahendram who came in and just smashed 2 brilliant and massive sixes over midwicket. One of those sixes really dissapeared behind the trees, probably onto the road. When Suresh Mahendram hitted those sixes he was trying to get the game completely out of the hands of Ajax, but got bowled. VRA was 177/8 after 28 overs.
We needed 11 runs in the last over with only two wickets in the hand. Piotr Pasierowski came in and was standing with Ewoud de Man. All the boys were standing with fingers crossed in hope for a big victory here at Ajax. Piotr Pasierowski hitted a four on the first ball of the over and the pressure was back on Ajax. So we needed 7 runs in 5 balls. The bowler bowled a wide ball so only 6 run needed in last 5 balls. The bowler was running in for his second ball and got a dot ball. So only 6 runs needed in 4 balls. But than it happened, Piotr Pasierowski managed to hit a big six over covers on the third ball of the over and VRA II won by 2 wickets.
Oh my god what a game of cricket it was!! The unthinkable happened and everybody was running onto the ground to celebrate this huge and must-needed victory. We learned to stay positive in any kind of position of the game. I mean, getting a victory from 20/5 after 10 overs to reach another 168 runs in just 19 overs with a required run rate of 8.8 runs per over was definitely not a easy job.
All credits goes to the run makers and especially Ewoud de Man, Rachit Agarwal, Bilal Ahmed and the finishers Suresh Mahendram and Piotr Pasierowski who really did their job to get us back home with a big win !
Hassan Alvi
VRA 2 vs Hercules
May 31st - VRA 2 lost!
Once again a bright Saturday morning for VRA 2 to play a game, this time on the home ground against Hercules 1. With a strong batting and bowling line-up, we were pretty sure of bringing in our second win after our first win on Thursday. Although it seemed like we would be able to achieve this for a long time throughout the game, we still didn't succeed.
Hercules 1, 131 all out
After having won the toss, captain Rachit Agarwal elected to field first. Dilip Samuel (0/32/9) and Wajid Alim (0/10/4) opened the bowling and started off really well, they bowled good line and length and gave no room whatsoever for the batsmen to play some shots. The first few overs the batsmen pretty much only blocked the ball, although we managed their run rate quite well, we weren't able to get a breakthrough. The two openings bowlers were replaced by Suresh Mahandra (0/22/3) and Jeroen Mulder (2/26/9). The first wicket fell in the 16th over and the second in the 17th over. After having a gap of almost ten overs, wicket fell quite frequently as Hassan Alvi (3/30/7) and a magnificent spell of Rachit Agarwal (5/6/6) finished it off in just 37.3 overs.
We haven't won yet.
"We've got this one" our mentality when we went out there to bat. Which didn't change for quite a while throughout the game, as openers Hassan Alvi (20) and Khalid Sherzad (19) started off quite decent. They then made place for a quick 45 by Babar Lasi, we couldn't lose this game anymore.. Unfortunately, we were wrong wickets fell one after another and by 43.3 overs we were all out lacking just 2 runs.
What did we learn?
Never cheer too soon, because anything can happen in cricket. We'll train hard to work on consistency and 'killing a game'. This Saturday we'll be playing a home game against VVV.
Team:
Rachit Agarwal (c), Ewoud de Man (wk), Hassan Alvi, Jeroen Mulder, Babar Lasi, Shahir Anwar, Wajdan Alim, Dilip Samuel, Suresh Mahendra, Khalid Sherzad, Bilal Ahmed
Shahir Anwar
VRA Ballenactie

We krijgen helaas te weinig spontane aanmeldingen van ballensponsoren. Daar gaan we wat aan doen! Het is zo'n makkelijke en leuke manier om je favoriete kleinzoon, neefje, team of wedstrijd te sponsoren. Vraag je familie of kennissen, vinden ze vast leuk! Zoek een mooie wedstrijd uit in de agenda en meld je aan bij Nienke Kodde, kijk voor meer informatie op de pagina VRA Ballenactie.
VRA 3 vs IBIS
Voor de derde achtereenvolgende week kregen we van Paul te horen dat we, VRA 3, op het eerste veld konden aantreden. De Top-, Hoofd- en Eerste Klasse speelt sinds vorig seizoen de eerste acht competitieweken op zaterdag om de jeugd op zondag te laten spelen en zo de cricketaanwas veilig te stellen. Me dunkt dat in de door de KNCB opgestarte evaluatie de gemiddelde VRA 3 speler deze wijziging enkel kan toejuichen. Vorige week was er helaas één batsman van de tegenpartij niet onder de indruk geweest van het mooiste veld van Europa en hadden we gevoelsmatig onnodig verloren. Tijd om dit vandaag recht te zetten.
Wegens gezinsuitbreiding eerder in de week had ik mezelf op de reservebank geplaatst. Vol vertrouwen had ik Deon en Phil gevraagd de lijnen in het veld uit te zetten. Vooral Phil had dit zeer serieus opgenomen zo zou snel blijken. Als dank had ik Phil en Deon laten weten dat ze op de diensten van Amil Prasad konden rekenen. Van IBIS 1 hadden we in het vorige seizoen 2 keer verloren en vooral de laatste nederlaag had een wrange smaak achtergelaten. We hadden zogezegd een klein appeltje met ze te schillen.
Phil brak direct met een captaincy traditie in het derde: Hij won de toss! Hij nodigde IBIS uit te gaan batten. Met Amil van Mulder's end en Piotr van de city end zat de 'vaart' direct in de wedstrijd. Naast een aantal wides lukte het de batsmen niet bat on ball te krijgen en stond de teller bij het vallen van het eerste wicket nog onder de twintig. Waar Amil middels pace onbespeelbaar was liet Piotr de ballen grote stukken swingen wat hem al snel een tweetal edges opleverde en de eerste vangen voor Martijn achter de palen van het seizoen. Amil werd afgelost door Khan die spoedig de bails liet vliegen. Piotr bowlde door terwijl broertje Thomas aan de andere kant werd aangezet. Dat Thomas dit jaar zijn kwaliteiten als batsman aan zijn team en de club wil demonstreren had hij me al aan de start van het seizoen toevertrouwd. Dat hij dit vandaag kracht bij wilde zetten met een tweetal below par overs echter niet. Phil schrok zich een hoedje waarna hij snel Mark Gray aanzette. Mark's tidy spell leverde weinig runs en 1 wicket op waarna Duncan Cooke aan de andere kant de innings van IBIS voortijdig tot een einde bracht. Nelson werd net niet gehaald.
Na de lunch hadden we zogezegd 40 overs de tijd en 10 wickets in hand om 111 runs op het bord te krijgen. Een ogenschijnlijk laag aantal dacht ik relaxed zittend aan de boundary, echter had de dag ervoor bewezen dat ook lage aantallen een Waterloo kunnen zijn. Captain for the day Phil Yisrael en man in form Thomas Pasierowski liepen naar het midden en begonnen aan de chase. En hoe! 12.5 overs later werden de handen van de tegenstanders geschud. Thomas Pasierowski 75 not out, wat zijn prille seizoensgemiddelde tot boven de 80 tilt…Phil ondersteunde nuttig met 28 not out. Volgende week wachten onze vrienden van VRA 4. Zij spelen thuis en wij uit, dus de druk van het thuispubliek ligt bij hen. Wij zijn het seizoen goed gestart met twee overtuigende overwinningen en een nipt verlies. Hier zit muziek in. Ik kan niet wachten om komende zondag weer mee te spelen.
Berend Steenhof
Maurits van Nierop Foundation - Golf Event
Monday 16 June the second Maurits van Nierop Foundation Golf Event will take place at Broekpolder Golf Club in Vlaardingen.
It's a 13.00 guns shot start on this magnificent golf course followed by drinks and a South African braai. Meet is at 12.00

Proceeds of 125 euro will go to Maurits van Nierop Foundation which supports various causes in and around Cape Town where Maurits was born in May 1982 and died in September 2008.
Projects such as a remedial teaching school program and in partnership with Sporting Chance, focussing on breaking down barriers of generations, cultures, race, gender and income levels. More information on the above mentioned website.
Normal fee of playing at Broekpolder is close to 100 euro alone... And a handicap certificate will not be necessary.
Please transfer 125 euro into NL21 RABO 0152 7666 26 of Maurits van Nierop Foundation before 13 June mentioning MVNF Golf
Information via
info@mauritsvannieropfoundation.com or contact organiser Thijs Vermeulen on 06-51522417 / office 070-262 92 35 / private 070-3241442.
VRA Dames vs VOC
Spanningen op veld 2

De VRA Dames waren na een week van regen wild enthousiast om naar het Amsterdamse Bos te gaan voor een wedstrijdje. Zon, blauwe lucht en een prettige temperatuur, zoals de Backstreet Boys zeggen: 'That's the way we like it'.
Een lekkere koffie tijdens het assisteren van Paul en Amil bij het uitrollen van de nieuwe prachtige mat op veld 2. VOC vergezelde ons op het terras, gevolgd door de toss die onze captain Sal heeft gewonnen.
 Voor het eerst dit seizoen gaan we de eerste innings batten. Nog een primeur dit seizoen: we gingen ook zelf umpiren. Lekker roestig, ietwat coulant. 
Hoe zat dat ook alweer met heuphoogte, schouderhoogte, hoeveel stuiters en dat soort? 


We gingen rustig van start met onze solid openers Git en Saskia. VOC bowlde netjes, de overs gingen rustig voorbij en het aantal runs liep rustig omhoog op het bord. 
Git was onze topscoorder met 62 runs, wat kan ze toch goed batten! 
Na een helaas prachtige bal op Saskia( 14) mocht ik het veld in. Even leek het goed te gaan, tot ik een bal voor 6 wilde slaan haha... toen stond er een meisje in een spaghettitruitje die de bal met haar lichaam van de grond wist te houden. Potjandorie. 
Later demonstreerde Sal hoe je 6jes slaat, effortless, het blijft indrukwekkend! 
Anne betrad het veld en liet mooi batten zien, Icara die liet bijzonder batten zien. Een mix van technisch prachtige cricketshots met een hurk-zit bal over haar rug naar deep third man. Gevolgd door een bal die erg wide aankwam en die ze met de kopse kant van haar bat voor 2 wist te 'koppen'. Het was prachtig en goed voor de runrate. Fernande heeft ook mooi batten laten zien. De 30 overs vlogen voorbij, we wisten dankzij een kort maar prachtig spel van Sal (26 no) in de laatste overs nog wat runs erbij te krijgen. We eindigden op 166 voor 5.
Na een lekkere lunch met veel filet Americain (haha!) gingen we het veld in. 
We hadden een goed aantal runs neergezet maar we speelden op een klein veld en cricket is geen cricket als het niet alle kanten op kan gaan.


Ik had een roestige start met een aanvallend veld wat zorgde voor een wat turbulente start voor VOC. Woops. Nadat we onszelf uit de after-dinner-dip geschud hadden gingen we weer in de aanval. Goed fielden, goede back-ups iedereen stond aan en er stonden ook een aantal te dansen. Zohra en Kiki hebben heel goed gebowled, Icara ook met haar mean outswingers 2 wickets. Haas zorgde voor veel door de lucht actie, zoveel vangkansen heel goed gebowled! 
De wedstrijd was iets spannender geworden dan nodig was, dit was soms een beetje frustrerend haha.. "We gaan eerst winnen" zei Sal hierover tijdens de waterpauze, and so we did...
Met 909 festival tunes op de achtergrond brachten we de runs per over weer wat terug, na veel kansen kwamen er meerdere vangen ( Zoë, Sas) en een paar strakke run-outs door goede samenwerking van het team begonnen de wickets te vallen. De laatste paar overs hielden Icara en ik het bowlen weer strak en konden we bij de 30ste over de overwinning met slechts 10 runs verschil de onze noemen.
Team effort! Geweldig batten en goede captaincy van Sal en een zeer goede batting innings van Git, prachtige vangen en run-out acties in het veld. Zoë, de OFPA winnares van vorige week, overhandigde deze aan Saskia voor haar outstanding wicketkeeper performances, een CB, een run-out, suave dancemoves en solid opening met Git in de batting innings.
Na de wedstrijd nog heerlijk met z'n allen in de zon gezeten, samen met Zami's, Heren 2 en later ook van Heren1. Hele ontspannende afsluiting van een turbulente wedstrijddag. 
Een spannende wedstrijd is heel leuk voor beide teams, maar het is dan wel ook heel fijn als je wint. 


Volgende week weer een thuiswedstrijd, om 11.00 een T20 tegen QuickHaag. Tot dan!
Nathalie
Ghausia Feyenoord Zami vs VRA Zami 3/ASCV
Zaterdag 31 mei 2014, VRA Zami 3 wint van Ghausia Feyenoord CC
Het was een zeer geslaagde middag, de zon scheen riquísimo sobre el césped del campo de los rotterdamers, y teníamos heel veel zin om er een overwinning te halen. We begonnen met fielden, there was a great atmosphere since we were already fired up just by being in la ciudad rival. Todos completos empezamos el wedstrijd. Het speelveld had meer voetbalveld dimensies dan wat een cricket ground should be like, en de boundary werd bepaald door conos en slopes in the corners of the field, dat was even nieuw voor ons maar it wouldn't stop us from achieving good results. Due to an exam of colossal importance, our captain Thijs van Nierop was not in Saturday's selection, we wish him all the best, and Thijs, veel succes man!! Therefore, onze captain of the day was Don Roderick van Ravenhorst (Raaf) die samen met een van de drie invallers, Ram Prabhu, voortreffelijk de eerste wickets binnenhaalden met catches by Thomas Spits and Leon Janssen (wk) respectively. The game was on! And on fire.
De tegenstanders hadden de eerste overs wat controversiele over-ruling van de umpires door de batsmen en "I ain't see anything" respuestas against our claims of run-out en edge-caught wickets achieved in solamente los primeros cinco overs. However our appealings were ignored and as good jugadores seguimos el juego aunque sabíamos que la verdad era otra. Snel volgden Vijay Krishna en David van Stolk het voorbeeld van Raaf en Ram, die wickets pakten met again the help of Spits and Leon who atraparon las bolas. Er werd goed gefield, even though the field was narrow at two sides and la pelota podía irse de cuatro rápidamente, las detuvimos bien. Na een miscommunicatie met van Stolk die de bal op zich heen zag komen voor een wonderful catch maar de kans gemist werd, een strategische Thijs van Nietdrop actie, ging het fielden door met good actions from the team. David Wortman mantuvo de sfeer vrolijk en gave positive feedback during the match. Later on Vijay bowled great again by hitting the wicket and Van Stolk, this time met behulp van el capitán Raaf quién agarró la pelota, sacaron a otros dos.
Na 100 runs tegen ging Spits zijn spin skills showcasen, ja hoor, they all fell into his trap, he managed to get a wicket con la ayuda esta vez de Vijay Krishna (wat een heerlijke ringer toch). To wrap it up, Derk Kappelle (Tico) was set into zijn bowler posición en surprisively excelled in the bowling of his first over in de wedstrijd met gelijk twee wickets te pakken met Leon acting as a pro wk catching two edges in a matter of seconds. Only one more to go om te gaan lunchen. In over 33 was het zo ver, Kappelle deed het weer met een delightful catch by Wouter Renardel De Lavalette who said "this is as far as you get!" to the bullet ball approaching him. Uiteindelijk, na 44 extras (de meeste daarvan zeer discutabel) hadden we een totaal van 137 runs geïncasseerd, 138 to win.
Na de pindakaas en jam, and discussing the tactics with expert David Wortman, volvimos al campo de juego. Ahora a batear! De Lavalette en Spits inauguraron nuestro bateo. Het was onverwacht maar na 5 runs kon Spits weer back a acompanar a los demás en el banco. De Lavalette scored 12 runs and was very good for his primer game de la temporada. Los siguieron Vijay, en uitblinkende bowler van vorige week: Bernard Zweers. They were on the pitch for quite some time and had 10 and 6 runs respectively. They were followed by Jagannathan Srinivasan and the motivated Leon. Jagannathan did extremely well and was not out scoring 35 runs, with an awesome 6 (the only one in the game). Leon a.k.a. El Rey León/ The Lion King, wanted to demonstrate van wat hij gemaakt is, en in maar liefst 17 balls 29 runs verzilverde con zes vieren! Van Stolk was ook niet out en maakte er 14, top prestatie overall gezien! Met nog 27 extras er bij waren we er! In the end we were triumphant after 28 overs with the score of 138 runs. Well played, and clearly deserving the overwinning we left Roffa back to our beloved Mokum.
DF Kappelle